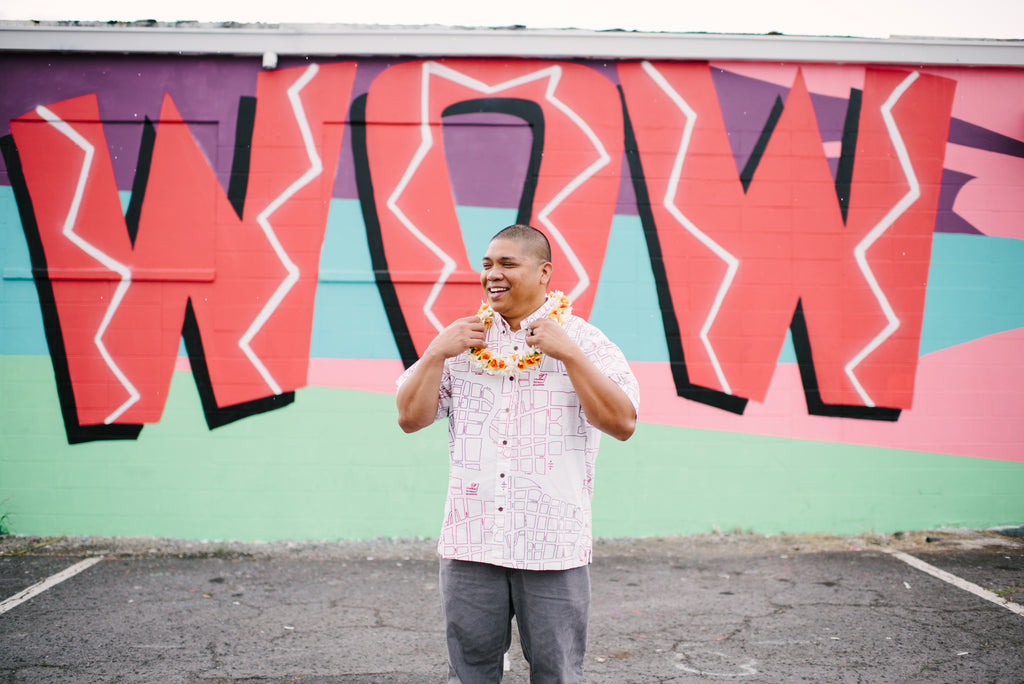 We've said it before and we'll say it again: No lei should be thought of as best suited for any one gender. Wanna know why? Because it just isn't true. 
Still, tradition can be hard to beat sometimes, and it just so happens that there are a number of lei commonly gifted to and worn by men. 
With this in mind, we've put together a diverse list — in no particular order — of five traditional and modern picks for men. 
Double Ti Leaf Lei
Here's why a Double Ti Leaf Lei remains everyone's No. 1 pick: It's carefully crafted into a thick, lightly fragrant adornment and happens to dry quite nicely as a keepsake. Wanna make it extra special? Have it wrapped with orchids, tuberose or a cigar lei. 
Single Ti Leaf Lei
For a simpler, pared down look, opt for a Single Ti Leaf Lei — one strand of ti leaves woven together that still packs a punch of earthy tones and fragrances. 
Double White Orchid Lei
Made with dozens of white dendrobium orchids strung together into a fluffy plume, a Double White Orchid Lei (also available in green and purple) is just the thing for any occasion. Its elegant hue complements anything and everything. 
Paradise Double Orchid (White and Lantern 'Ilima)
Similar to the Double White Orchid Lei, this Paradise Double Orchid Lei, made with white dendrobium orchids and lantern 'ilima, offers all of the pomp with an added pop of fiery orange. 
Kukui Nut Shell Lei
Keep things super simple — but no less special — with a Kukui Nut Shell Lei. The best thing about this one? As a matter of fact, there are a few: Kukui Nut Shell Lei handle shipping conditions superbly, attract the eye with polished luster and may be held onto as a keepsake or reworn.