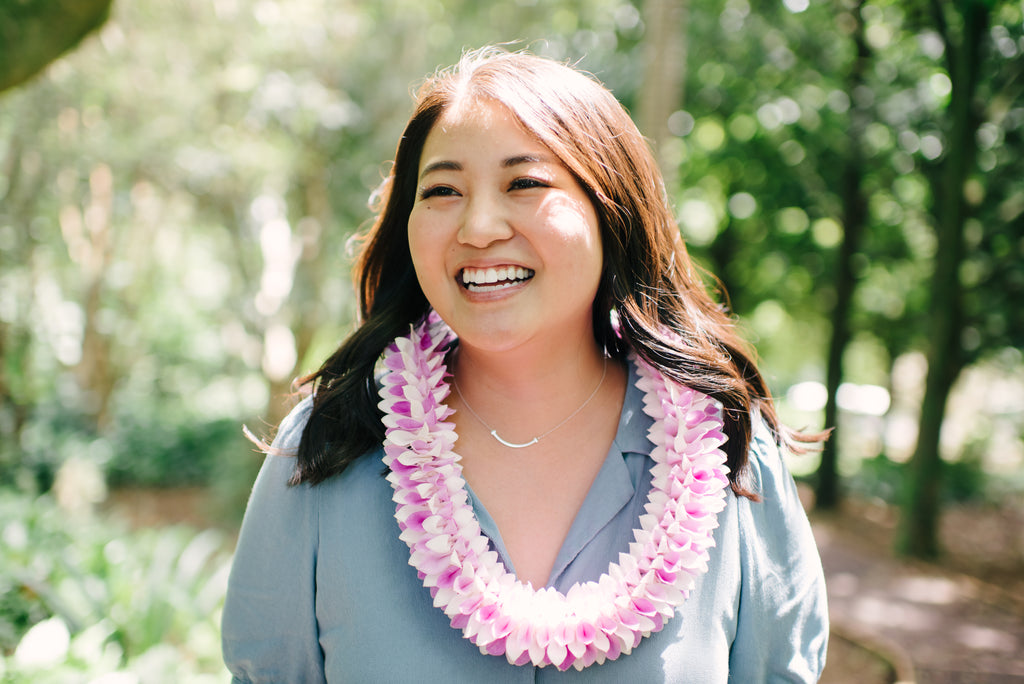 Let us hazard a guess: Feb. 14 is less than a month away and you're still not quite sure what gift will make this Valentine's Day feel unlike any other — everything that has come to mind so far is just a touch been there, done that. 
So may we offer a suggestion? A lei, of course. 
A unique symbol of amore that will surely leave a lasting impression, a lei (or a few) comes in all manner of hues, patterns and fragrances. And here's the kicker: They make great gifts for men, women, children and even pets of all ages. 
Don't let the endless options intimidate you, either — there really is no wrong choice to make. But just in case you don't know where to start, we've put together a handy-dandy list of some of our favorites to help get you started. 
Color-wrapped Micronesian Ginger Lei
This lei, made of dozens of tightly wrapped Micronesian ginger buds, is a longtime favorite among locals. It not only makes for an elegant adornment but also has quite the fragrance. And while there's certainly nothing wrong with a classic white Micronesian ginger lei, we think a color-wrapped variety gives it a little more oomph. Appropriate for Valentine's Day is a Micronesian ginger lei wrapped with red carnation petals, while other options include orange and purple. 
Spiral Orchid Lei 
Near or far, there's no question that a Spiral Orchid Lei is captivating to look at. In fact, we think it's a downright showstopper. Carefully crafted with hundreds of dendrobium orchid petals, the Spiral Orchid Lei comes in a number of patterns, including purple; purple and white; lavender and white; and purple, green and white.
Cigar Lei
Cigar Lei remain an old-school favorite — for obvious reasons, don't you think? With bright sunburst hues, a Cigar Lei can't help but catch the admiring gaze of both the lucky recipient and passerby. Take a closer look and you'll spot the hundreds of cigar flowers sewn together to create this stunning piece of art. 
Butterfly Orchid Lei
At first glance you might only notice the beautiful lavender shades of this irresistibly charming Butterfly Orchid Lei. But take a moment and you'll soon discover that beyond its looks, this fan favorite also is the definition of wearable art, with dozens of dendrobium orchids carefully intertwined with one another — a winner, indeed. 
Double Tuberose Lei 
Much like Micronesian Ginger Lei, Double Tuberose Lei are popular for its delicate fragrance. When doubled up in this fashion, tuberose buds create an attractive full-bodied piece of floral jewelry. Kick things up a notch by selecting a variety that includes another blossom, like the Double Tuberose and Rosebud Lei. Others include the Double Tuberose Lei with Lantern 'Ilima, Double Tuberose and Carnation Lei, Double Tuberose and Orchid Combo Lei (in purple and green), and Specialty Double Orchid and Tuberose Lei.