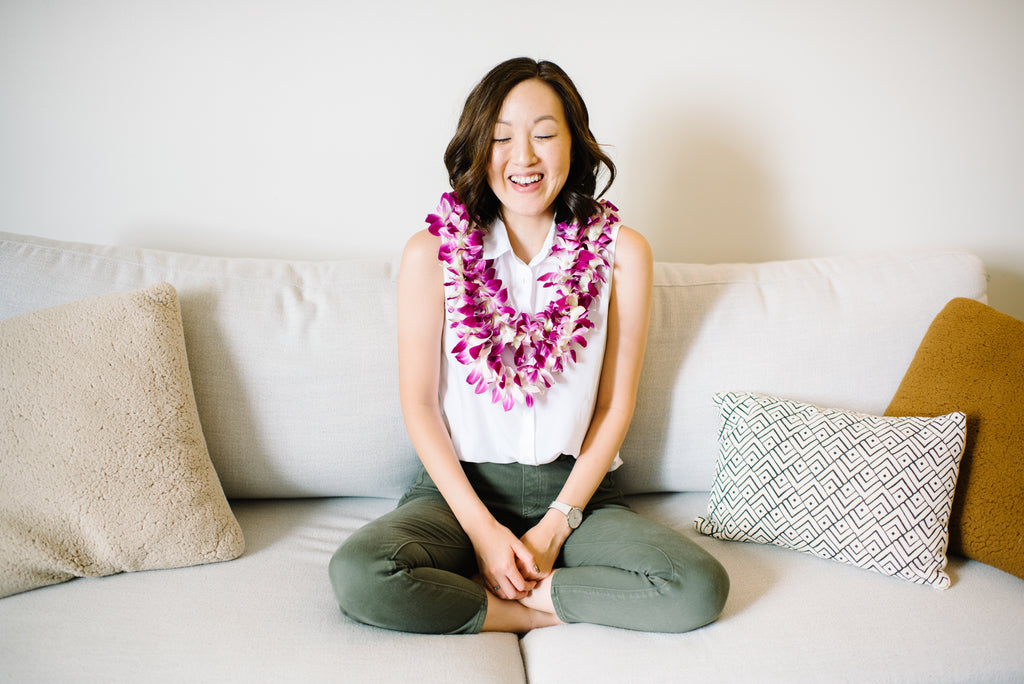 While it certainly is true that any lei makes for a great gift, all are not created equal — some withstand shipping better than others. Why? Well, each lei is a living adornment, handcrafted with fresh flowers. Factor in travel time and weather (scorching hot in the summer and freezing cold in the winter), and it all makes for unpredictable and uncontrollable conditions. 
The good news: There are a quite number of lei varieties that, despite all this, make for excellent travelers. (P.S. You can learn more about how we carefully package lei orders here.)
Here are a handful of suggestions that make the top of the list. 
Orchid Lei
Though they may appear delicate — particularly those with intricate patterns — dendrobium orchids by nature are remarkably durable. They also carry a light, ever-so-noticeable fragrance and come in a handful of shades, like purple, white and green.
Some of our favorites include the Paradise Double Orchid Lei (available in purple and white; green and white; and purple, green and white), Honeycomb Orchid Lei (in pink, purple, and purple green and white) and the Butterfly Orchid Lei. 
Looking for something simple but special? Browse our Deluxe Orchid Lei collection, which features white dendrobium buds strung with carnations or lantern 'ilima, green orchids, or purple orchids and carnations. 
Cigar Lei
With bursts of orange, yellow and red, Cigar Lei are as eye-catching as they are sturdy. Designed with hundreds of tiny cigar flowers, this particular adornment remains a popular pick for just about any occasion. 
To kick things up a notch, Cigar Lei also are available strung together with kukui nuts, and can be intertwined with a regal Double Ti Leaf Maile Lei for some added grandeur. 
Cigar Lei also come in two sets: one with a Single Ti Leaf Lei and another with a Kukui Nut Lei. 
In other words, the options are endless. 
Haku Lei
Haku are lei worn around the head, held together by two strings tied in the back. They are festive and feel especially celebratory — and, more importantly, ship fantastically. There are no limitations to what a haku lei may be created with, either. Some include a colorful mix of orchids and filler flowers, pink roses or white orchids. 
Appropriate for both men and women, haku lei typically are gifted to lucky recipients for birthdays, graduations, and wedding or baby showers. 
Haku lei also may be sized for small children and aren't limited to only humans — dogs and cats have been known to enjoy wearing one, too.