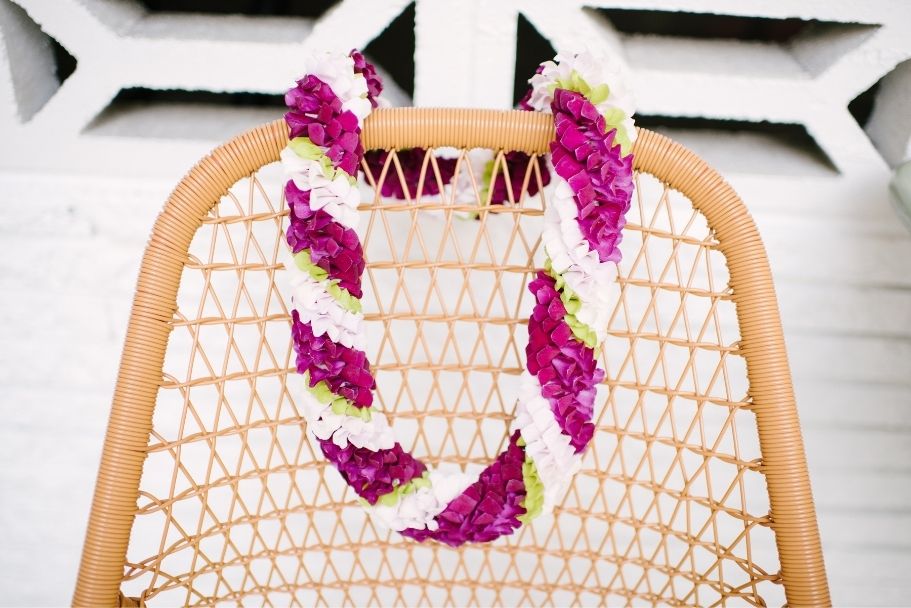 Lei make for a gorgeous, fragrant addition to any celebration. But, like all good things, they do require some extra TLC to ensure it remains in tip-top shape until the big day. 
Here are some easy peasy tips to keep your lei looking fresh. 
Unpack It ASAP
The best thing you can do for your lei is to remove it from the box as soon as it is delivered. Remember: Traveling around the country is no easy feat, especially for fresh flowers. 
Keep It Dry
You might notice some moisture in the lei container — this is normal. Lei are chilled before they are boxed up with a gel ice pack. During the summer months in particular, though, exposure to heat and warmer temperatures may produce some condensation. 
So, using a dry paper towel, gently pat dry any excess moisture. Then place the lei into its container. 
Chill, Please
When properly refrigerated, most lei, especially orchid lei, will last for two to four days after they arrive at your doorstep. (The exception is fragrant lei — like tuberose, Micronesian ginger, pīkake and pakalana — which, by nature, are delicate and fragile. Be sure to order these for arrival closer to the use date and select priority overnight shipping.) 
That said, as soon as you complete steps No. 1 and 2, pop those lei into the fridge where they belong. 
Bonus Tips
It is highly recommended that you schedule your lei to arrive two days before you plan on using it. While we do guarantee your lei will leave our shop on time, there are sometimes unexpected delays with our carrier, FedEx. 
Place your order as soon as you are ready to. Because all lei are handmade, we do stop taking orders once we reach maximum capacity, especially during busy periods of the year such as graduation and holidays.