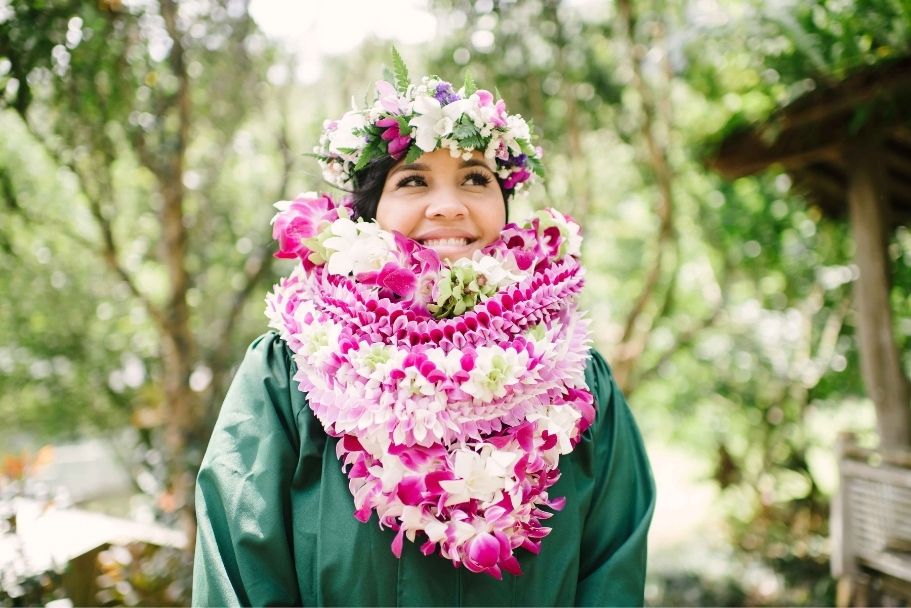 Hawaiian lei are a unique and special tradition and serve as a fabulous graduation gift. So if you or your loved one is looking for the perfect way to celebrate a graduation, look no further! Here are some reasons why Hawaiian lei are perfect for graduation.
They Keep Tradition Alive
Hawaiian lei are perfect for graduation because they keep the tradition alive. Gifting high school and college graduates with lei has been a tradition in Hawaii for years. Lei are an important part of Hawaiian culture and are often present in celebratory life events. Over time, this tradition has become more popular in other areas of the world as well. People want to be a part of keeping this wonderful tradition alive when celebrating their own graduations and accomplishments. Therefore, lei are ideal for recognizing traditional Hawaiian culture at graduations.
They Represent Love and Celebration
Lei are perfect for graduation because they represent love and celebration. The deep-rooted symbolism of Hawaiian lei is part of what makes these flower necklaces so meaningful and unique. There are different occasions and meanings for various kinds of lei. Graduation lei represent love, celebration, honor, pride, and good luck and fortune for life's next chapter. When you give someone a lei for graduation, you say, "I love you. I'm proud of you. I recognize your accomplishments, and I wish you luck in the future."
They Are a Beautiful Gift
Another reason lei are perfect for graduation is that they are a beautiful gift. Graduation gifts are a common practice among many different cultures. In Hawaiian culture, the ideal gift on graduation day is a fresh lei. Graduates typically receive more than one lei on their special day, often receiving so many that they all barely fit around their neck. Orchid lei, cigar lei, and maile leaf lei are all stunning examples of the perfect kinds of lei for graduation day. If you can't think of the perfect gift for your loved one at their graduation, opt for a beautiful Hawaiian lei as your go-to gift option. Your graduate won't be disappointed!
Now that you know why Hawaiian lei are perfect for graduation, you can gift them to your favorite graduate. Get a fresh graduation lei from Hawaii Lei Stand today to celebrate your loved one and their special day!