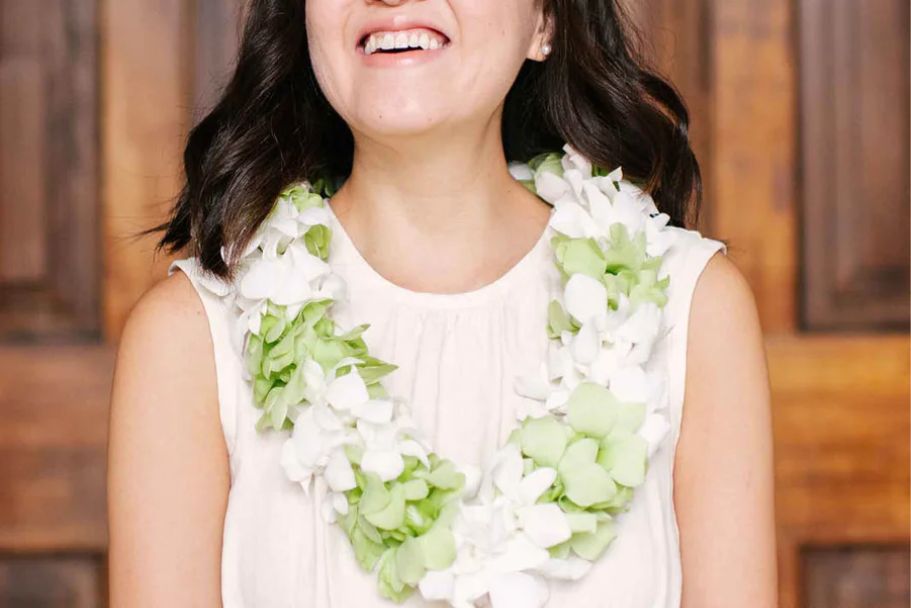 Part of the Hawaiian tradition of celebrating high school and college graduations is to gift the graduate with lei. Hawaiian graduates are often covered in countless lei gifted to them by their friends and family. If you're looking for the perfect lei for your loved one's graduation ceremony, it's helpful to know the most common types of graduation lei.
Orchid Lei
One of the most popular lei options for graduation is the orchid lei. Orchid lei come in several variations, such as the single orchid lei, double orchid lei, and butterfly orchid lei. They also come in various colors: purple, lavender, white, and green. Orchids symbolize love and thoughtfulness, so they are an ideal gift for graduates on their graduation day. While they are more common as graduation gifts for girls, they are also appropriate for boys and make a stunning accessory to any graduation gown. You can't go wrong with a beautiful orchid graduation lei. 
Ti Leaf Lei
Another graduation favorite is the ti leaf lei. This lei symbolizes good fortune, luck, protection, and blessings. If you want the perfect graduation gift to wish your loved one good luck on their next chapter, the ti leaf lei is a phenomenal choice. Though the ti leaf lei is not a flower lei, you can weave it in with other flowers, like orchids, to create a statement piece. Hawaiians wear this type of lei on all kinds of occasions like weddings, birthdays, anniversaries, memorials, and graduations to show admiration and respect and bring good fortune and blessings to the wearer. 
Maile Lei
Maile lei is also a traditional choice for graduation lei. With deep cultural symbolism, the maile lei is a strong option for any graduation. This type of lei represents respect, reverence, blessings, and friendship. In ancient times, the Maile lei symbolized Hawaiian royalty, making it a powerful statement. Hawaiians also commonly wear maile lei to celebrate significant life milestones like weddings and anniversaries. So, the maile lei is a beautiful representation of all the graduate's achievements and accomplishments that led them to their graduation day.
As you search for the best gift for your graduate on their special day, consider giving them one of the most popular types of graduation lei. Hawaii Lei Stand has a brilliant selection of fresh graduation lei that will make a thoughtful gift for any graduate.