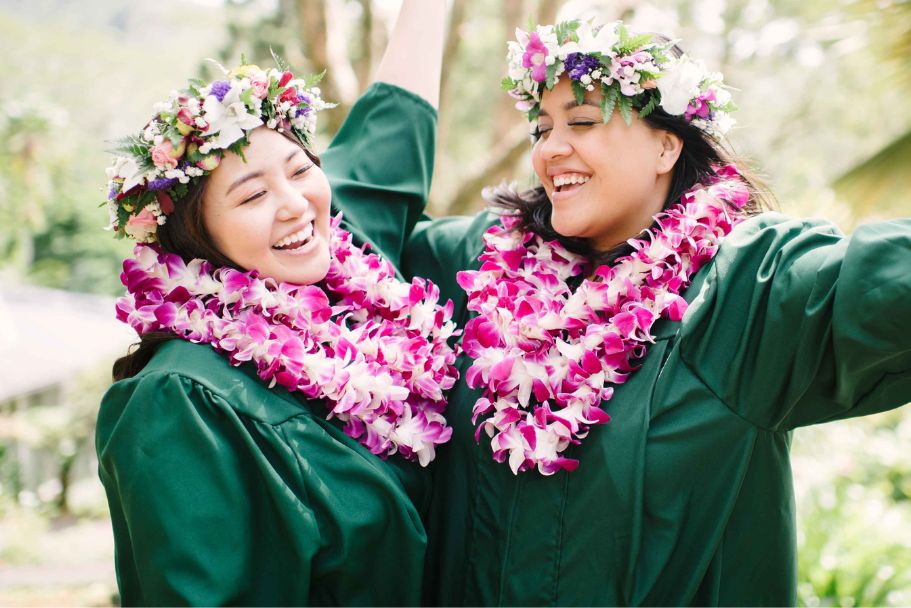 A lei is an important symbol of Hawaiian culture that represents love, friendship, and admiration. Today, it remains one of the most popular gifts for graduates as it celebrates their academic achievements and reflects the values they have learned throughout their educational journey. Here is a guide on the most popular graduation lei of 2022. 
Single Orchid Lei
The single orchid lei is a popular graduation gift symbolizing strength, beauty, and success. Purple orchids are especially favored because the color signifies royalty, wisdom, and respect. The recipient of this type of lei will feel honored, as purple was historically worn by Hawaiian royalty and elite families. Many believe that gifting an orchid lei brings good luck and wishes for continued success in every endeavor the recipient pursues. 
Double Orchid Lei
The double orchid lei is another common choice for graduates. This type of lei features two strands of white and purple orchids woven together to create a stunning piece that reflects the recipient's hard work, dedication, and success in school. White orchids are associated with the knowledge graduates have gained throughout their education. Purple orchids symbolize royalty, reinforcing the idea that those receiving this special gift should be celebrated like kings and queens for having accomplished an important milestone in life.
Maile Lei
The maile lei has long been associated with strength, power, and respect. The maile lei is typically made of fresh green leaves woven into a circle or figure-eight shape. Giving someone a maile lei demonstrates your admiration for them. It is an ongoing reminder of all their successes and inspires them to continue striving toward greatness. By presenting a graduate with this meaningful token on their special day, you show your support now and in the future. 
Ti Leaf Lei
The ti leaf lei is a traditional Hawaiian lei that has become increasingly popular with graduations over the years. The ti leaf symbolizes strength, good luck, and protection, making it an ideal gift for those about to embark on the next chapter of their lives. This type of lei is usually crafted out of long green leaves from the ti plant, carefully woven into a flower-like shape. It's believed that gifting someone with a ti leaf lei will bring them success in the endeavors they pursue after graduation.
Haku Lei
Haku leis are another favorite. This type of lei is made from fresh flowers woven together in a crown shape. Many favor the white hibiscus haku lei because it is associated with knowledge and wisdom. The sentiment is that gifting someone with a haku lei will bring them luck in all areas of life: academic achievement, personal growth, and professional development. 
Now that you know the most popular graduation lei of 2022, you have an idea of what special gift to get for your favorite graduate this year. Have fun playing with different styles and colors to find the perfect fit, and check out Hawaii Lei Stand's stunning selection of graduation flower lei.