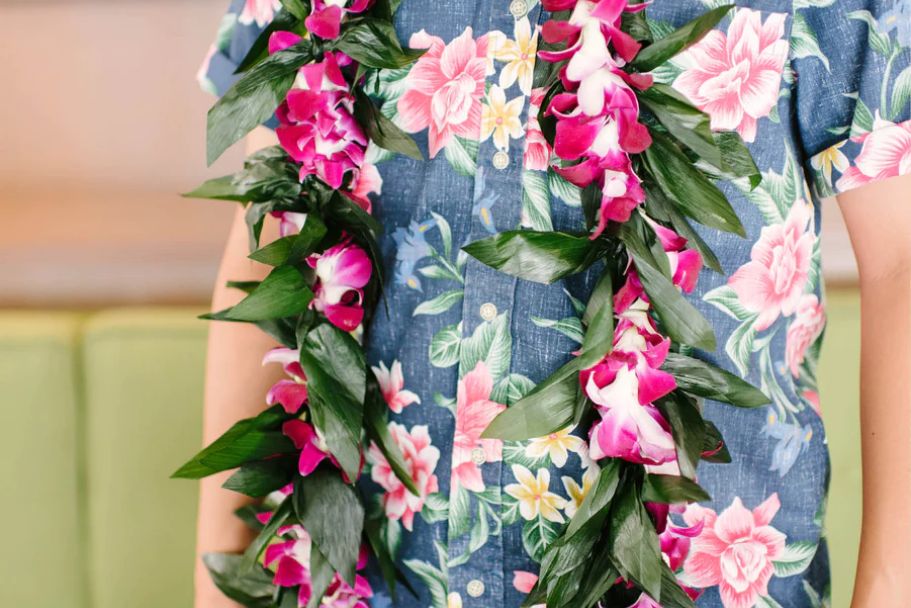 Hawaiian leis are a popular and beautiful way to show your loved ones you care. They express sentiments that words often can't with their deep-rooted symbolism and cultural significance. The maile and ti leaf lei are the perfect example of this, as they are an ideal gift of good luck to give those closest to you. Let's take a brief journey together as we explore how to gift your loved ones good luck with the maile or ti leaf lei.
Maile Lei Symbolism
The history of the maile lei stretches back to ancient Hawaii, where it was used to honor and celebrate important occasions. The flexible vines were intertwined into intricate designs believed to bring good luck and protection. But the symbolism behind the maile lei goes deeper than just luck and protection. It's also a symbol of unity between two families or friends when given as a gift. It symbolizes faithfulness, loyalty, and strength in relationships which can last through time. Therefore, this lei makes an ideal gift of good luck for newlyweds and relationships spanning many years.
Ti Leaf Symbolism
Ti leaf lei are an integral part of Hawaiian culture. They say the leaves represent strength, beauty, and good luck, making them a perfect token of love and appreciation. In ancient Hawaiian mythology, people believed ti leaves were the physical embodiment of the gods, so wearing one is seen as a sign of respect and honor. Today, Hawaiians still use them during special occasions, like weddings or graduations, to show their admiration for someone special while offering protection from any potential harm that may come their way.
Why They Make the Perfect Good Luck Charm
Good luck charms have been a symbol of hope, protection, and blessings for centuries in many cultures. In Hawaiian culture, the maile and ti leaf lei are two of the most popular good luck charms. They offer physical and spiritual protection as their powerful energies bring peace, harmony, and positivity into one's life. Hawaiians also believe that these lei can ward off any potential harm that could come someone's way, helping to remove obstacles and call forth blessings. Gift your loved one with one of these stunning lei if you're considering ideal ways to wish them good luck.
Perfect Occasions for Good Luck Lei
Good luck lei are a perfect way to express your appreciation and love for someone special in your life. Gift them with one of these beautiful Hawaiian symbols of luck; they will surely put a smile on their face. The most popular occasions to give a good luck lei include birthdays, graduations, weddings, or any other special occasion you would like to commemorate. Instead of writing a card to say good luck, you can give your loved one a special Hawaiian lei to express this sentiment and bring good fortune and blessings into their life.
Now that you understand the symbolism behind these lei, you can wish your loved ones good luck with a maile or ti leaf lei. If you're looking for maile lei for sale, check out Hawaii Lei Stand's stunning selection. We have the perfect lei to wish luck and blessings to someone you love.