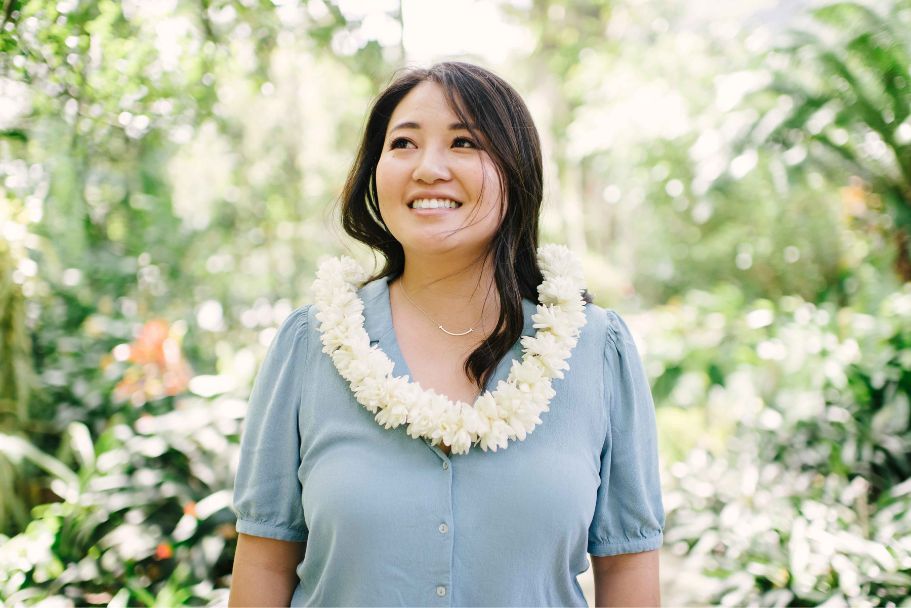 Lei are common inclusions in just about every wedding ceremony here in Hawai'i, helping to make an already special occasion stand out even more. The best part? You don't have to be tying the knot in the islands to make them a part of your wedding day. 
A lei is special to wear and share no matter the color, style or flower, though there are, of course, some hues and varieties brides and grooms prefer. Here are five popular lei to consider for your wedding day: 
Before you make your final pick, here are some other things to keep top of mind: 
Fragrant flowers may look and smell great but can be hard to come by during certain months. During hurricane season and winter, for example, when Hawai'i is prone to wetter weather, production of fragrant flowers drops. It's also key to keep in mind the time of year you'll be using the lei. Summer heat can make these delicate buds brown or wilt faster, especially during particularly lengthy journeys. 
Reconsider requesting maile if you're in California. Due to strict California agriculture guidelines, maile runs the risk of being confiscated at inspection. Our suggestion: go with a double ti leaf lei just to be safe.