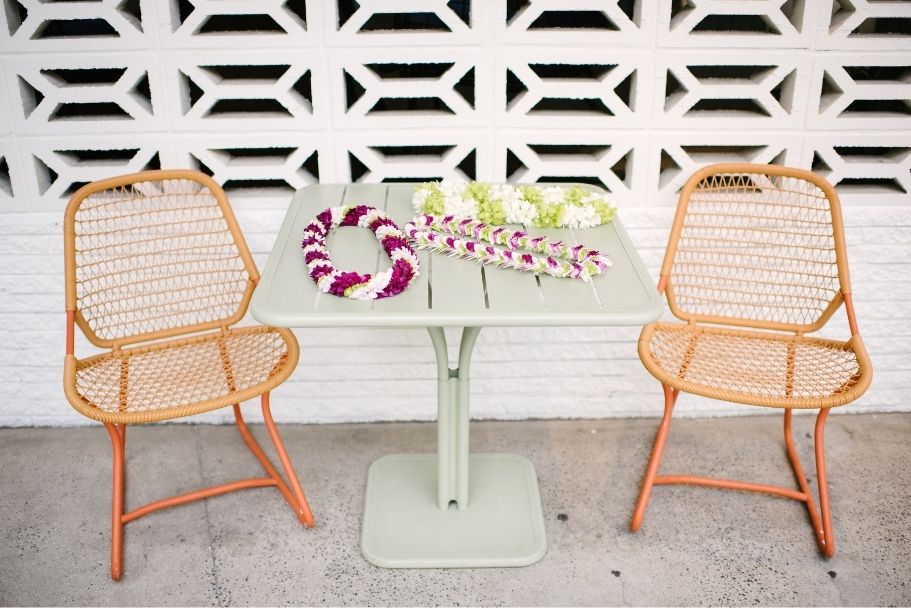 Gifting or receiving a lei can make for a colorful and unforgettable way to commemorate life's biggest occasions — birthdays, graduations, promotions and weddings, you name it. They even make for a beautiful way to remember loved ones who have passed.
Choosing a lei can be daunting, especially if you're unfamiliar with all that's available. But once you get started, you'll soon see that there are no hard and fast rules when it comes to lei-giving. The mere act of gifting someone with a lei is a representation of friendship, love and affection. 
Here are three tips to help get you started. 
What's the occasion? 
Is it a milestone birthday? First-year wedding anniversary? Or someone finally graduating with a Ph.D.? Lei can be gifted in any and all of these milestones — and is encouraged, too. 
You might be wondering if there is a lei just for birthdays or graduations for weddings. The answer is yes and no. Some lei are almost always given to someone on their birthday — haku lei (also known as lei p'o) for example, often adorn someone's head when they ring in another year, while men usually wear a maile lei as they tie the knot. 
But don't let that box you in. Want a haku because you're being honored at an event? Get one. Want to gift someone a maile for their birthday? Do it. 
What about colors?
Lei are only available in certain colors — green, of course, as well as purple, white and pink, for the most part. Spring flowers used in some varieties, like a tuberose and carnation lei, for example, might incorporate other hues like yellow and red, depending on what's readily available. Regardless, all of those colors look good on everyone and with just about any outfit. Lei are meant to stand out, so let it do its thing. 
Now, if the person you're gifting a lei to loves the color pink, then go with that — like a spiral fusion lei, for example. Or if they really don't like purple, then go with something all white instead — maybe a double tuberose lei. 
There's lots to play around with. 
Which one is for a guy? Or a girl? 
People ask this question a lot. The truth is that it really doesn't matter. Yes, maile lei are almost exclusively worn by males, but we've seen it adorn women and it looks absolutely stunning on them, too. And who says fragrant lei are only favored by women? Sure, most guys prefer no fragrance, but there are others who do and look great with pīkake or pakalana around their neck. Have fun with it.