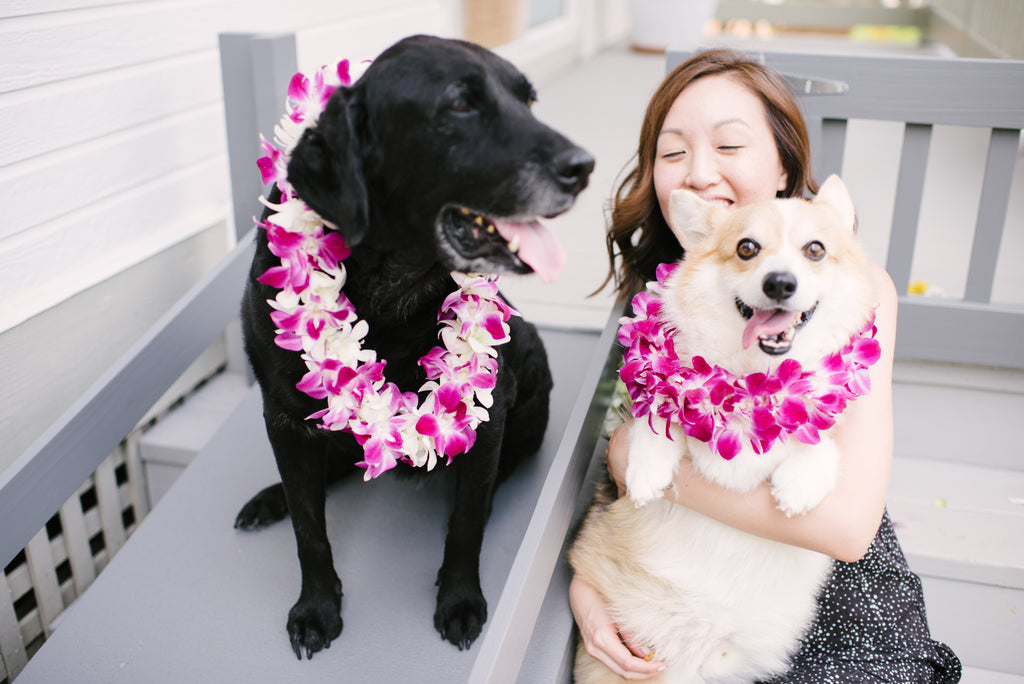 Anyone with a dog knows that having a four-legged BFF is extra special. They're available for hugs and cuddles 'round the clock, no questions asked. They offer up endless entertainment and pass no judgement when ice cream is on the menu for breakfast, though they may beg you to share.
They're the best.
So what better way to treat your pet to something as unique as they are with a lei. All it requires is some quick measuring to get the length just right so it doesn't hang too low, especially for smaller pups. Here's are simple step-by-step guide:
1. Hold both ends of the untied lei around your pet to gauge the best length.
2. Gently remove any extra orchids — but don't just toss them away! Sprinkle them throughout your house for pops of bright, tropical color.
3. Tie both ends of the string together and trim ends.
4. Admire how good lookin' your furry friend looks.
Easy, right? And here's a pro tip: Treat yourself to a lei, too, and then take loads of photos together.
Shop our collection of pet lei here: https://hawaiileistand.com/collections/pet-lei-dogs-cats