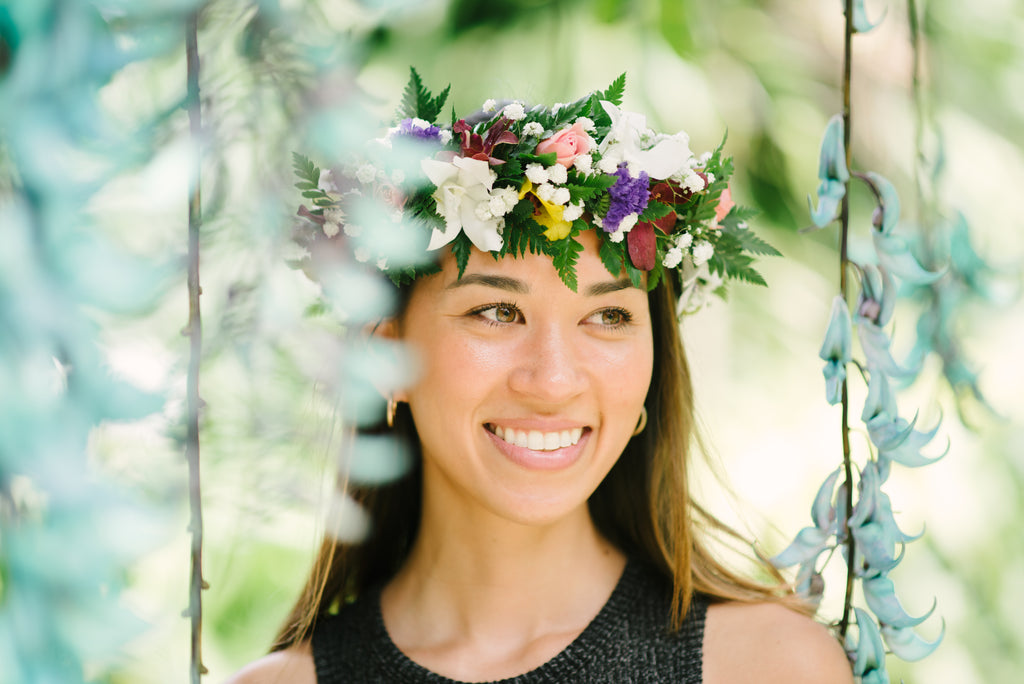 Hemming and hawing over what to gift family and friends for their birthday can lead to endless minutes spent making very little progress — especially when that special someone already seems to have just about everything they could want or need.
But here's a friendly suggestion: lei, of course — and for lots of reasons, too. See, there's nothing quite like receiving a fresh, handmade flower lei that the birthday gal or guy in your life can wear all day and night. Some, in fact, last long after and make for quite the memorable keepsake. Plus, you can bet your gift will take the cake when it comes to unique finds.
So allow us to make a few suggestions to steer you in the right direction.
Orchid Lei 

With a variety of orchid lei to choose from, there's really no wrong selection to make. But for something to mark a special occasion — birthdays only come around once a year — our Paradise Double Orchid Lei (available in purple and white, or purple, white and green) — ticks all boxes.
It's fluffier than a single orchid lei and makes for quite the impressive document. Plus, orchids are as durable as they are delicately fragrant and beautiful to look at, which means it'll survive birthday celebrations through the night.
Ti Leaf Lei

Here's a little something for the guys on your gift list. Ti leaf lei not only have a light and earthy fragrance but also dry quite nicely.
Our Ti Leaf Lei is available as a single strand, or you can opt for twice the size for a piece of impressive wearable art.
Haku

Forgo a store-bought birthday crown and gift a haku instead. Comfortably worn across the head and secured with string in the back, haku are handcrafted with a variety of fresh flowers that add vibrant pops of color that are sure to match the convivial mood of any birthday gathering.
And here's a pro tip to keep in mind: Haku aren't just for the ladies.