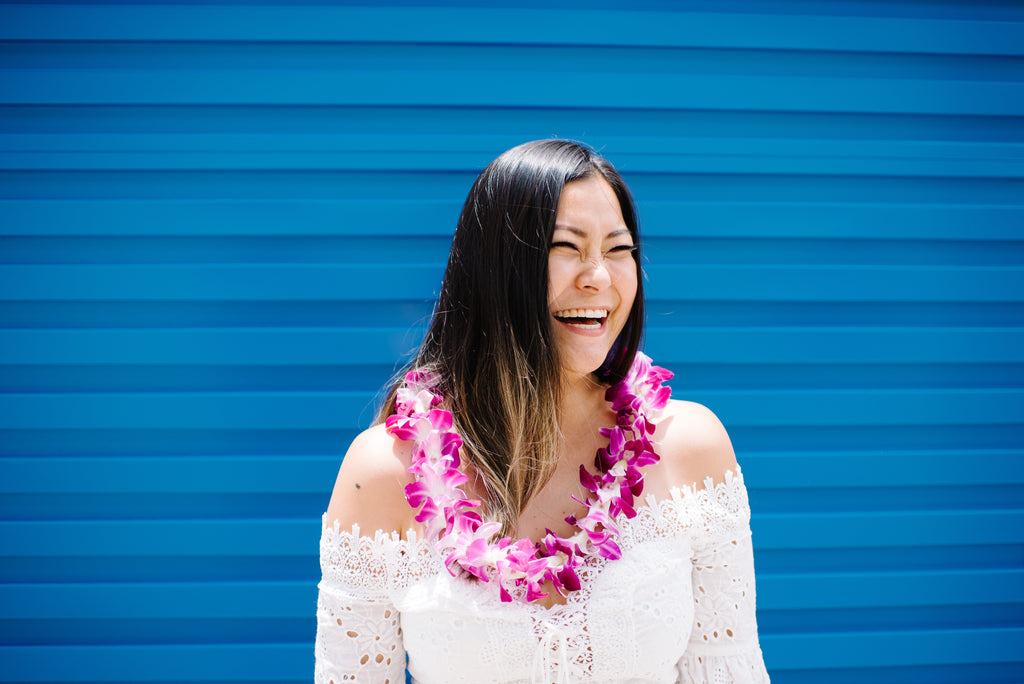 Let's be real — there's no such thing as choosing a wrong lei. They all make for beautiful, unique gifts. But you can make a selection that'll especially stand out and leave a lasting memory. 
Here are three simple considerations to keep in mind to find the right lei for the special someone in your life.

Who is your lei going to? 

No lei is gender specific, though some have been traditionally reserved for one or the other. Fragrant lei, for example, are a popular gift for women, while green leafy creations usually go to men.
But we say forget the rules and choose what feels right to you. Know a guy who likes pink? We have a honeycomb lei in just that shade. Know a gal who you think might like a simple, leafy adornment? Consider a single ti leaf lei — which you can easily jazz up by requesting that it be wrapped with a single tuberose or orchid lei.
The options are limitless.
Feeling fancy?

As with all things in life, some people prefer simpler designs while others are all for pops of color and texture.
For a subtler look, there are a variety of lei that come in one hue and with soft textures — Micronesian ginger and single orchids (in purple, white and green), just to name a couple.
Others, meanwhile, instantly draw attention, like our multicolor honeycomb lei and butterfly orchid lei.

Our suggestion? Go with your gut and just choose what feels right for that person.

Can it go the distance? 

Crafted with fresh flowers, the reality is that all lei have a time stamp — unless you opt for one of our shell lei, or a ti leaf or kukui nut lei, which dry nicely and make for memorable keepsakes.
So consider how far the lei you select will be traveling. Fragrant lei are made with delicate buds that are best for one-day shipping. Orchids, meanwhile, are sturdy and can go anywhere. Not sure? Give us a call or send us an email. We're more than happy to help.