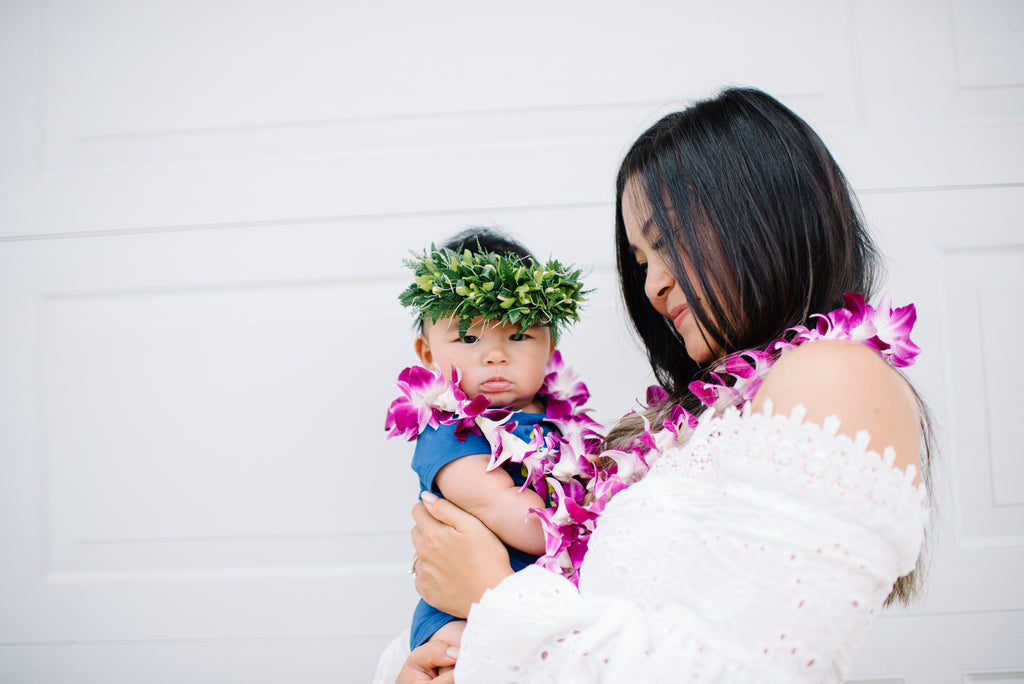 The Mother's Day dilemma goes something like this: You want to find just the right gift, but you have no idea what that is. Mom has everything, and you've run through a tried-and-true lineup of her favorites — multiple times. This year is different. You think she deserves something that'll feel extra special. 
Our recommendation? Lei, of course. 
Handmade with beautiful, fresh flowers, there's nothing like the gift of a lei (or a few). They not only add beautiful pops of color but also light fragrance, depending on the variety. More importantly, they make the adorned feel celebrated in a way unlike any other. 
With lots to choose from, we've narrowed it down to a handful that'll make any mom, grandma or pet mom smile — and it just might make you her favorite child, too. 
For the mom who enjoys a good fragrance.
Or, step things up a notch with a double tuberose lei for some added volume. Go even further and opt for a double tuberose lei woven with rosebuds (pictured), carnations, lantern 'ilima or orchids. 
The options are limitless. 
For the mom who likes to keep things simple. 
There's nothing wrong with a basic orchid lei. Available in purple, white and green, orchid lei also have long shelf lives simply because they are remarkably durable. 
Our favorite are double orchid lei — still uncomplicated in style but with a little more oomph thanks to, well, twice the amount of flowers that give it extra fluff. These also are available in purple, white (pictured above) and green, as well as several color combos. 
For the mom who loves a good textile.
We dare anyone not to stare at a honeycomb or spiral lei. Handcrafted with hundreds of orchid petals, both varieties — available in a number of hues and patterns — are showstoppers. 
Among the most beloved are the pink honeycomb lei (like the one pictured above) and multicolor spiral lei. 
For the mom who enjoys a good keepsake.
Keep the love going long past Mother's Day with a shell lei that Mom can use as decor and rewear. Available in two classic hues of off-white and olive, shell lei last just about forever. 
For the mom who likes pushing boundaries.
It's true that some lei are preferred for women or men, but we think it really doesn't matter. A lei is a lei — and every lei looks good on anyone. 
Willing to try something new? Cigar lei, typically worn by men, are intricately designed with thousands of cigar flower buds and boast vibrant pops of color. Available in a plain style or with kukui nuts (like the one pictured above), they certainly make for eye-catching adornments.