https://www.hawaiimagazine.com/how-to-ship-lei-to-the-mainland-from-hawaii/
How to Ship Lei to the Mainland from Hawaiʻi
Shipping lei to the Mainland—from graduation lei to haku lei—is easy with these local companies.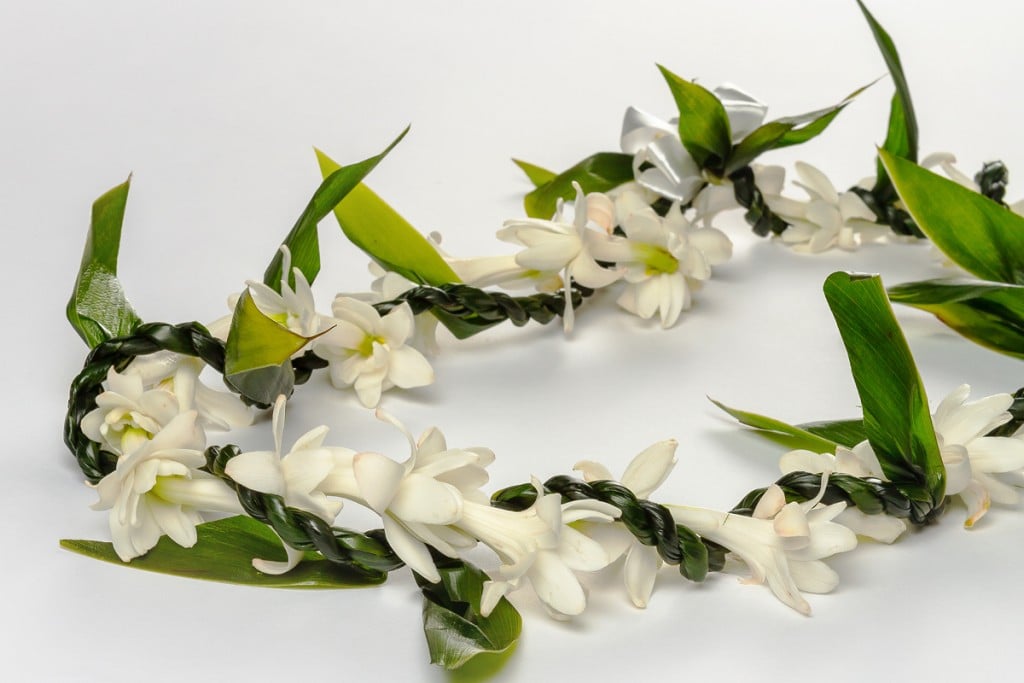 A question we often receive from readers is how they can ship haku lei—or any lei—from Hawaiʻi to the Mainland (continental United States).
The answer is really just knowing which local lei companies to use.
The gesture of giving and receiving lei is incomparable. To adorn someone you love with a colorful, fragrant accessory made entirely of Hawaiʻi flowers is truly a special gift. And haku lei—smaller, more intricate lei that crown the head—have become increasingly popular amongst locals and visitors. So it makes sense that we'd get so many questions from locals and visitors on how to share this experience of aloha with friends and family on the Mainland.
Of course, shipping and sending pre-made lei is not an easy task if you're doing it on your own. Not only do you have to acquire the lei yourself, but items like flowers need to be packed correctly and shipped efficiently so they can arrive fresh and fragrant. Fortunately, local lei-making companies are here to help.
Cindy's Lei Shoppe, Hawaiʻi Lei Stand and Buy Hawaiian Lei are all great places to go for your order. These local distributors know the ins and outs of shipping flowers to the U.S.—for example, Cindy's Lei Shoppe uses specially manufactured floral boxes, paper and tissue lining for their shipments. Also included are frozen gel packs that help flowers maintain an optimum temperature on the initial part of their journey.
It is recommended that lei are purchased and shipped to arrive one day before they are needed, either for an event or celebration. This will allow you to refrigerate the package overnight and can help account for any unforeseen circumstance that may cause the lei to be delayed by a day like weather or inspections—more on that later. Shipping rates start a bit high but don't increase exponentially as you add more lei onto your shipment, so it may be in your best interest to plan around larger orders rather than only shipping a few lei.
If you're a California resident, it's also good to know that California's Department of Agriculture does random agricultural inspections on packages from Hawaiʻi to search for pests and bugs that have been infiltrating the state's crops. This can cause a slight delay on your gift of aloha, which may or may not mess up some plans. While this shouldn't stop you from sending lei to California, know that it can happen and that inspections are done randomly.