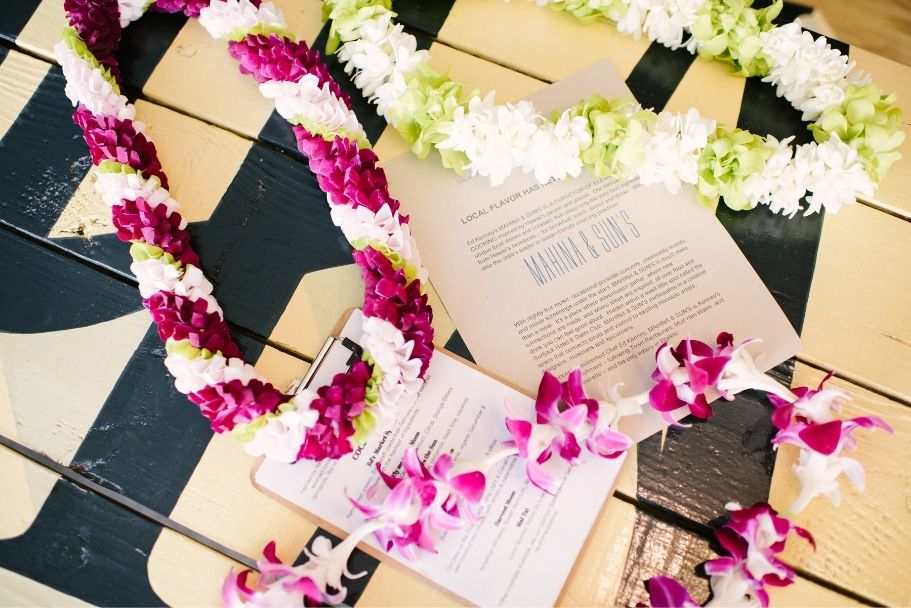 Lei are undeniably delightful garlands that bear an incredible history and meaning. Crafting fresh orchid lei is truly a labor of love. Let's explore what to know about crafting an authentic orchid lei so that you can fully appreciate these incredible works of art.
It All Starts With Fresh Orchids
Fresh orchids are crucial to creating an authentic, beautifully impactful lei. Authentic lei are simply unmatched compared to artificial lei. Though real flowers limit how long a lei looks, smells, and feels its best, the freshness is well worth the countdown.
In the past, families in Hawaiʻi harvested orchid blossoms by hand. Each island boasted a unique set of these delicate flowers and maintained preferences as to which orchids made for the most stunning lei. Today, one of the most iconic and commonly used orchids in lei is the dendrobium, in white, green, or purple.
Each Lei Typically Includes Over 100 Loose Blossoms
Authentic orchid lei that are comprised entirely of flowers often require over 100 loose blossoms to create. This large number of flowers gives each lei its full shape and breathtaking appearance. Some lei types require fewer orchids, as the creator may pepper in leaves, nuts, and other flowers to create the final look.
Quickly Crafting Lei Takes Plenty of Practice
Crafting a lei involves using a needle to thread through each one of the hundreds of loose blossoms. For beginners learning the craft, creating a perfect-looking lei can take up to an hour. However, most authentic orchid lei take around 20 to 30 minutes to complete. Some craftspeople who have worked on these beautiful gifts for years can create a full, incredible lei in as few as 10 minutes.
At Hawaiʻi Lei Stand, our team knows the importance of crafting an authentic orchid lei for the life-changing events they help you commemorate. Our beautiful, fresh lei are handcrafted by incredible artists who understand everything that goes into these all-important floral garlands. Explore our selection of Hawaiʻian orchid lei and discover the diverse styles, colors, and craftsmanship our lei put on full display!