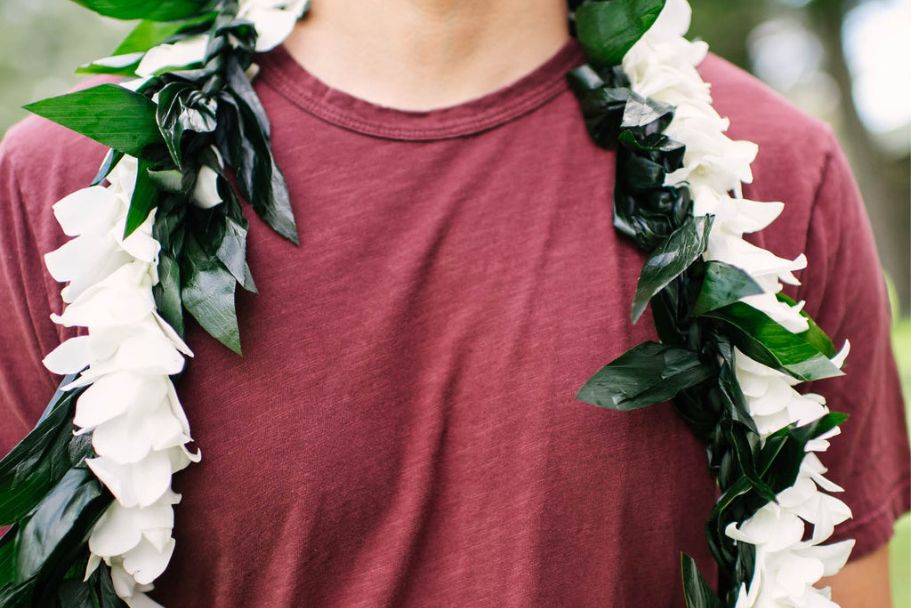 The Hawaiian lei has been a cultural tradition on the islands for generations. And one of the most popular lei is the beautiful maile lei. This green vine is full of deep meaning that is very special to the people of Hawaii. So what does the maile lei symbolize? Here are a few of the symbolic meanings of the maile lei.
Royalty
The first symbolic meaning of the maile lei is that of royalty. In ancient times, important Hawaiian figures would wear the maile lei to represent their status and rank. People who were of royal descent would wear the maile lei to show their affiliation with royalty and power. Many cultures have symbolic attire or accessories that show what class they are a part of within society, and the maile lei is one of those cultural traditions.
Friendship
Friendship is another meaning that the maile lei represents. Upon arrival in the Hawaiian islands, visitors receive a lei as a symbol of welcoming and friendship. The maile lei is one of the popular lei that is gifted to tourists and visitors to Hawaii. This lei also symbolizes the spirit of Aloha. Aloha is a way that Hawaiians greet each other and show mutual regard and affection for one another. Receiving a maile lei from someone is a metaphor for friendship and positive energy.
Devotion
The third meaning of the maile lei is devotion. In traditional Hawaiian wedding ceremonies, the kapuna, or priest, will tie the hands of the bride and groom together with a maile lei. This wedding tradition symbolizes the devotion the marrying couple has to each other and shows their union and commitment. Because of this ceremony, the maile lei has become a rich symbol of love and unity. Even today, many Hawaiians still use the maile lei in their wedding ceremonies to represent their cultural roots and traditions and show their love and devotion to one another.
Now that you know what the Hawaiian maile lei symbolizes, you have a better understanding of this culturally rich tradition of Hawaii. Hawaii Lei Stand has a brilliant collection of maile lei for sale that you can use in wedding ceremonies or as a gift of friendship and affection.