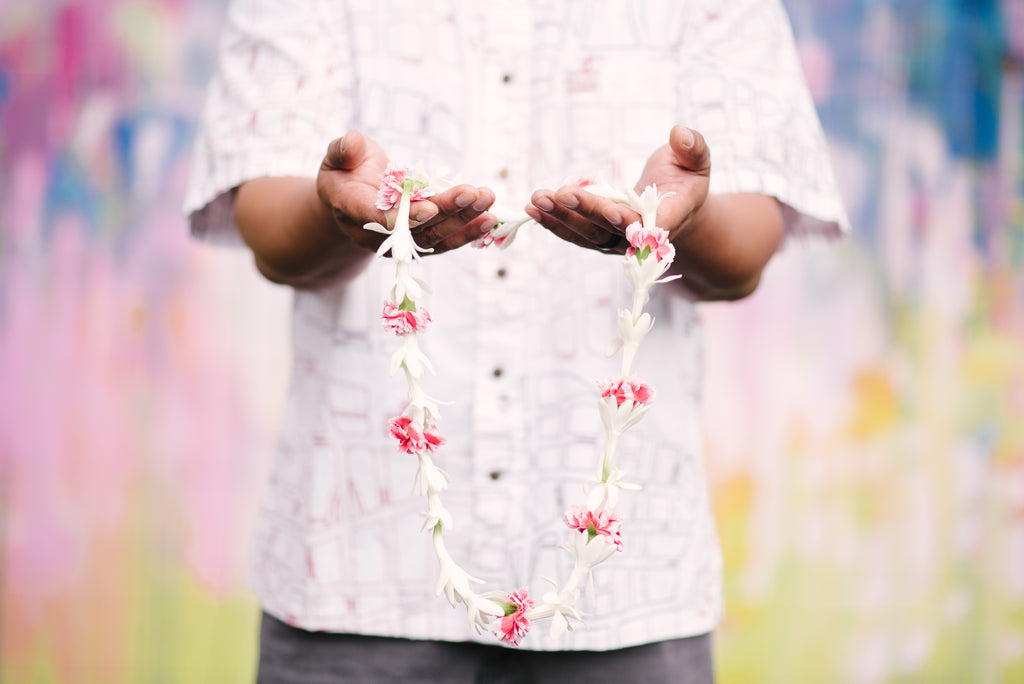 While lei often are thought of as congratulatory gifts used to mark milestones like graduations, birthdays, anniversaries and the like, they also make for appropriate and memorable tokens of love for celebrations of life. From choosing the right lei to proper Hawai'i-style etiquette, here's everything you need to know. 
Selecting The Right Lei
As we often say: There's no such thing as choosing the wrong lei. Was your loved one a fan of color? Opt for a cheery-hued orchid variety like, like the multicolor spiral orchid lei. Were they a fan of fragrance? Pikake — especially the double rope pikake lei — is the way to go.
Not sure where to start? No problem. 
A popular selection for celebrations of life are maile or double ti leaf maile-style lei. An open lei longer in length than others and coveted in the islands for the lush leaves used to make them, both may be used to drape around a photo or over a casket. 
Who Wears A Lei? 
Lei typically adorn a deceased's photo, urn or casket. These can be used in combination with urn and casket sprays, and make for a lovely and detailed addition. 
Immediate family members also sometimes may wear a lei — though it is not customary for those paying their respects to bring lei with them. A close friend or another relative usually is tasked with taking care of details like this. Suitable lei include any orchid variety, like spiral lei (available in pink and white, purple and white, green and white, and multicolor), our purple and white honeybee lei, and the Christina lei. 
Sometimes, though, families like to switch things up and as a show of thanks for the support they've received, gift everyone in attendance a lei, particularly for smaller funeral gatherings. Single orchid lei are perfect for this, and are available in purple, green, white and select color combinations. 
What Should You Do With The Lei After?
If a burial service immediately or soon after follows the funeral, those wearing a lei may choose to leave it at the gravesite. 
In Hawai'i, paddle-outs are common, during which close family and friends swim or paddle out into the ocean for a brief remembrance, scattering lei and flowers in honor of their loved one. 
But the important thing to remember is that traditions vary and there is no right or wrong to honor someone with lei.