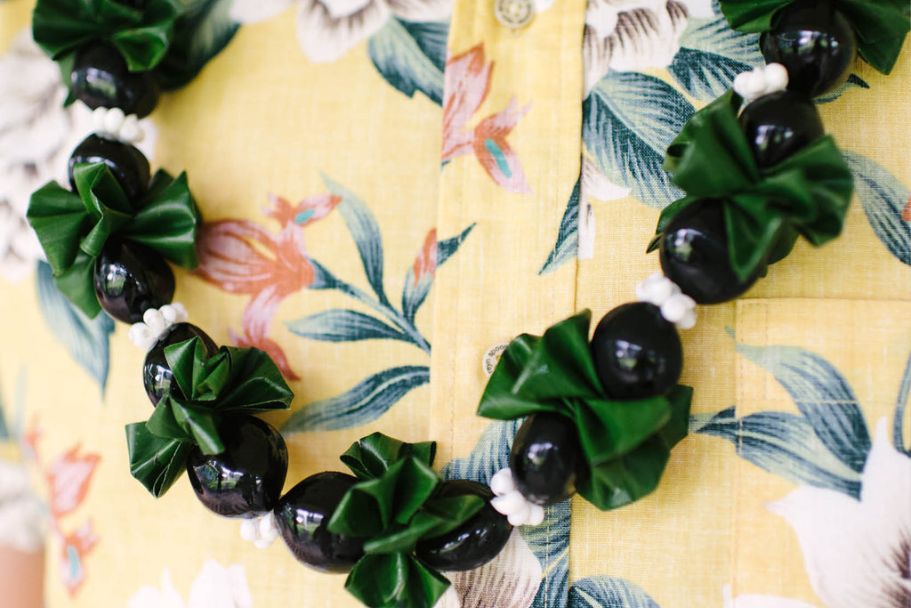 Are you planning a wedding and looking for an authentic way to add a Hawaiian touch? Lei holds a special significance as it symbolizes hospitality, love, and respect. Incorporating lei into your wedding can be the perfect addition for those wanting to weave culture and tradition into their celebrations. Let's take a look at some ideas for tastefully incorporating lei into your wedding.
Adorn the Aisle With Lei
A wedding ceremony is a sacred occasion that seals the couple's love and should be as memorable as possible. One perfect way to make it beautiful and unique is by adorning the aisle with stunning lei garlands. Lei garlands are an ancient Hawaiian tradition used to celebrate special events, such as weddings, and they come in various shapes, colors, and sizes. Incorporating lei into your wedding ceremony adds a touch of elegance and a pop of color to the atmosphere. You can drape them across the chairs, hang them from the ceiling, or create a walkway of fragrant flowers for the bride to walk through.
Bridal Party Accessories
The perfect Hawaiian wedding deserves unique and memorable touches that reflect the spirit of the islands. One way you can add a touch of aloha to your bridal party is by incorporating lei into their accessories. Imagine your bridesmaids proudly wearing colorful lei during your ceremony or donning stunning lei flower crowns for a relaxed and chic island vibe. Create bouquets entirely out of beautiful and fragrant Hawaiian lei for an extra special remembrance of your special day.
Reception Table Decoration
Transform your wedding reception tables into a tropical paradise with the use of Hawaiian lei. The vibrant colors and exotic flowers of the lei can create a stunning visual display that your guests won't be able to resist. Drape them over the table as table runners, or use them to add character to individual place settings. You can even mix and match different varieties of lei for a truly unique look. Let the beauty of Hawaii transport your guests to a paradise island, even if only for one night.
Gifts for Wedding Guests
Your wedding day is a celebration of love, joy, and togetherness. What better way to welcome your guests than with a gift that embodies the Hawaiian spirit of aloha? A lei is a beautiful flower garland that has been a symbol of love and respect in Hawaii for centuries. By gifting your guests a lei upon their arrival, you can infuse your wedding day with the serenity and magic of the islands. Each of your friends and family will feel welcomed and appreciated as they don the lei around their necks in preparation for your special day.
Now that you have some ideas for including Hawaiian lei in your wedding day, you can start planning today. Check out Hawaii Lei Stand's beautiful selection of Hawaiian wedding lei to elevate your special day. With carefully crafted leis from experts in the industry, you can create the ceremony of your dreams.