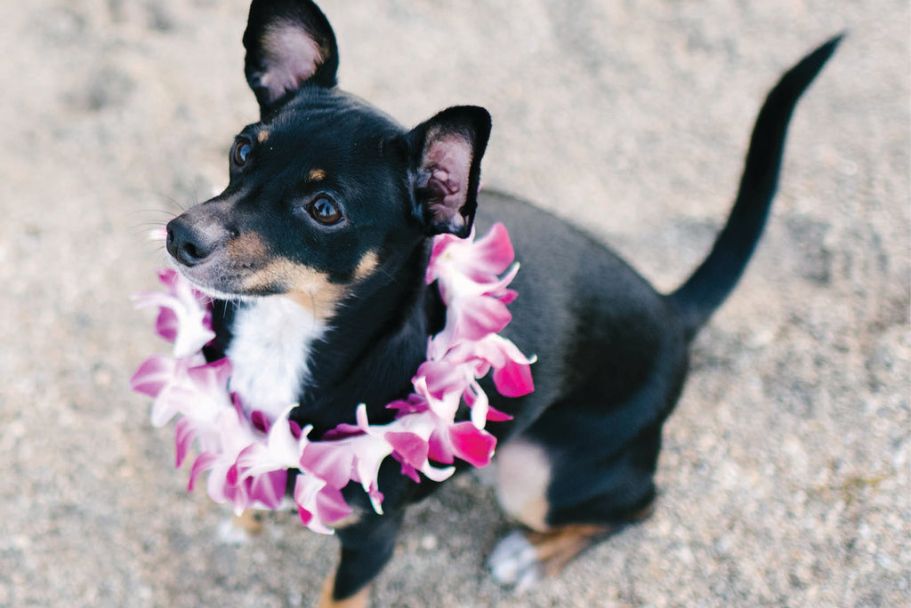 When people give lei to each other, they mean it as a symbol of respect and love. In addition, the flowers in these garlands bring a touch of elegance to our lives. But why should humans have all the fun? You can extend the joy by trying a pet lei, which will allow you to share the beauty of these flowers with the whole family. 
What Is a Pet Lei?
The pet lei is a charming adornment specifically for dogs and cats. The lei fits comfortably around their necks, adding a touch of flair to their appearance.
Humans wear lei to celebrate special occasions in Hawaii, and your four-legged companions can join in on the fun, too. Whether you're celebrating an anniversary, a birthday, or a wedding, your furry friend will surely appreciate the extra attention and feel like a valued family member.
What Kinds of Pet Lei Are Available?
If you are considering trying a pet lei, you may wonder what types your pet can wear. Fortunately, these lei come in various styles and designs, ensuring you can find the perfect one for your dog or cat. Whether you prefer lei that consist of fresh flowers or a durable loop featuring other materials, options are available to suit every taste.
If you are considering giving your beloved fur baby a lei with flowers, be sure to purchase ones that are non-toxic. These include orchids, like the ones available from Hawai'i Lei Stand. You won't have to worry about rushing your favorite animal to the veterinarian if you catch them nibbling on their orchid lei.
Can I Make a Pet Lei?
You have the option of making lei for your pet as well. As you do, ensure it does not hang low enough for them to trip over it. Additionally, make it secure enough to hold but loose enough to slip on and off their neck easily. Always supervise your pet while wearing the lei, and remove it if they attempt to chew it or show any signs of discomfort.
The next time you plan a special celebration and want to make your furry friend feel loved and cherished, consider the pet lei. You can purchase them from Hawai'i Lei Stand, including fresh orchid lei in multiple colors and designs. We can help you find the right lei for any occasion.