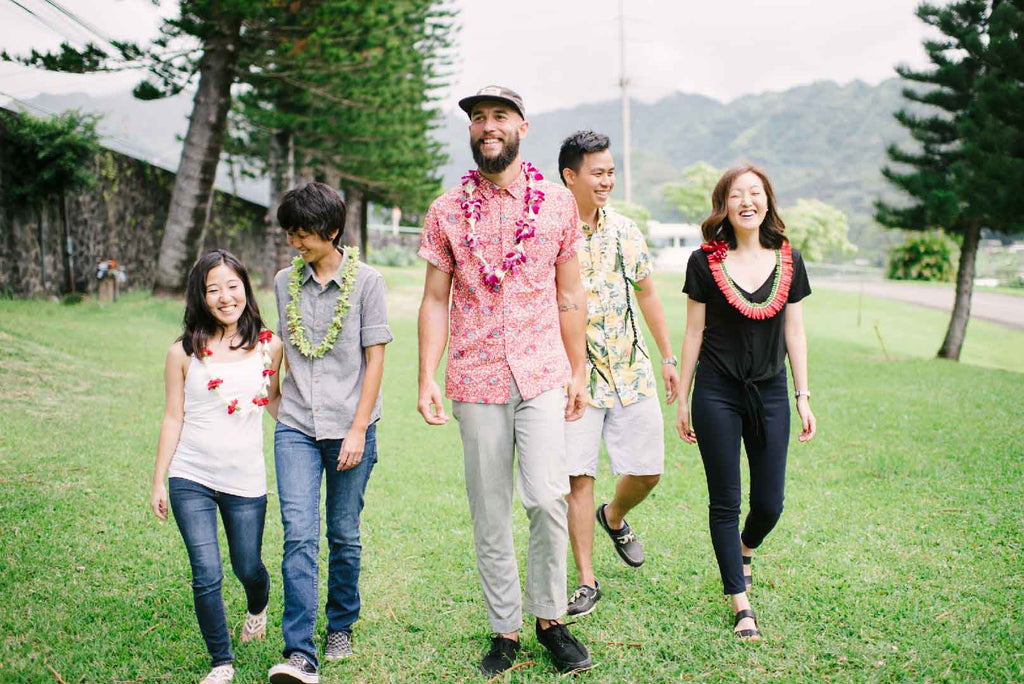 Alooooooha! We are Hawai'i Lei Stand, a Beretania Florist company — and you've just received a proper local greeting. You see, here in Hawai'i, the longer the vowel is held, the more enthusiasm goes into it.
Hawai'i Lei Stand is located in sunny Honolulu on the island O'ahu. For those of you new to the geography of the archipelago, there are seven other main islands: Hawai'i Island — affectionately referred to as the Big Island — Maui, Kaua'i, Moloka'i, Lāna'i, Ni'ihau and Kaho'olawe.
Spanning four generations, our sister company Beretania Florist has built an excellent reputation for exceptional floral services since 1937 — including offering a selection of Hawai'i's finest lei. After 80 years of talking with customers from around the nation, Beretania Florist noticed something: While Hawai'i residents have all the ease of finding lei to share with loved ones, their friends and family on the mainland often do not. We've heard your stories of how challenging it can be to track down lei for birthdays, weddings, graduations and everything in between — and that just isn't fair. 'Cause there's nothing quite like giving the gift of lei, and no greater feeling than having one adorning your neck.
And so Hawai'i Lei Stand was born. We offer online shopping for fresh, handmade lei that may be requested for pick up, delivery in the Honolulu region or — more importantly — shipped nationwide.
It's hardly groundbreaking, we know. But lei is such an important part of Hawai'i's culture, a timeless gift that speaks volumes of love and affection. We want everyone to experience how memorable it can be.
We look forward to making your lei shopping experience faster, less expensive and much more convenient — and can't wait to get to know all of you along the way.
Mahalo!