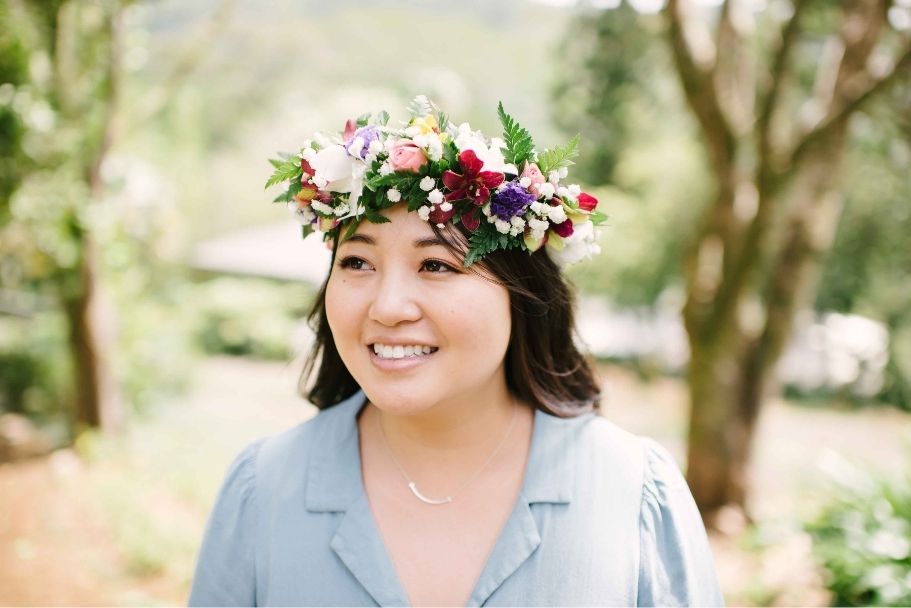 Lei are part of several ceremonies, from birthdays to graduations. Among the most beautiful events featuring lei, however, are wedding ceremonies. Let's explore five fun and interesting facts about wedding lei!
The Most Popular Lei for the Bride and Groom Are…
Hawaiian brides and grooms often receive specific kinds of lei during their wedding ceremonies. Brides typically receive a pikake lei, or jasmine lei with a soft fragrance, while grooms tend to receive the ti leaf maile! While these are popular options for marriage ceremonies, these traditional options aren't the only lei brides and grooms can wear.
A Ceremony's Location Changes the Wedding Lei
Where a ceremony is held can impact the lei chosen for the wedding's lei exchange. For Hawaiians on the islands, it is an act of love and effort to harvest flowers by hand, though many rely on local artisans to make the most of their island's unique flower selection. Each island culture has its own style and color preferences, so some families may prefer pink rose lei while others lean toward jasmine.
Wedding Lei Aren't Always Worn Over the Shoulders
Most lei styles are worn over the shoulders, but another lei style is available during wedding ceremonies. Typically made for dancers, the lei po'o (or Haku head lei) is a braided or woven lei that is instead worn on the head! These lei are a fantastic option for brides, especially if the lei petals bother the skin around their neck or shoulders.
Not Every Wedding Includes Lei the Same Way
There are a variety of ways that couples and families can incorporate lei into their weddings. Some families choose to wear the lei open-ended at the beginning of the ceremony, then tie the lei as a symbol of unity once the ceremony concludes. Others rely on parents or guardians to present the bride and the groom with the lei. How your family chooses to incorporate, distribute, or exchange the lei is entirely up to you!
Brides and Grooms Aren't the Only Ones Wearing Lei
One more fun and interesting fact about wedding lei is that the bride and groom aren't the only people at the ceremony exchanging lei. Often, families choose to honor important loved ones like parents, grandparents, or family members who have had the greatest impact on the bride and groom with gorgeous lei.
If you are shopping for bridal lei, our team at Hawaii Lei Stand is honored to help. We carry a large selection of fresh lei options to match any style of ceremony. We can work with you to ensure fresh, fragrant, and stunning lei are available to you on the big day, no matter what state you marry in.